Delaying implementation of a TPM system means you may not only be losing money in overspend and lost productivity but hampering your future revenue and profit potential and relationships with retailers.
For better or worse, trade promotions are one of the driving forces of consumer behavior in CPG, to the extent that trade promotions are the second biggest P&L cost after the cost of goods sold.
The POI Institute estimates that nearly half of CPG companies spend more than 20% of their revenue on trade spend. Yet many promotions aren't effective.
Nielsen Holdings research suggests that more than 40% of CPG promotions don't deliver the desired results, and the POI Institute indicated that 31% of CPGs are dissatisfied with their ability to manage promotions, with 78% of CPG companies still using Excel spreadsheets to track trade spend. Companies aren't able to effectively track where trade spend is going, as they may have disparate processes, disconnected teams and different departments reporting on promotions across various systems and spreadsheets. This limits the ability to manage promotional program effectiveness and analysis, which in turn restricts the ability to get retail customers to accept promotional proposals and programs.
So, for many companies, suboptimal trade promotions management processes are costing millions of dollars in trade promotion overspend and thousands of hours in productivity. Let alone the opportunity cost of potential revenue left on the proverbial table in the form of future promotions and improved promotional programs, and competitors with better processes who can use the results for better leverage with retailers.
So much for the challenges. The good news is that it's not all doom and gloom, as a solution is at hand to many of these challenges in the form of TPM system software.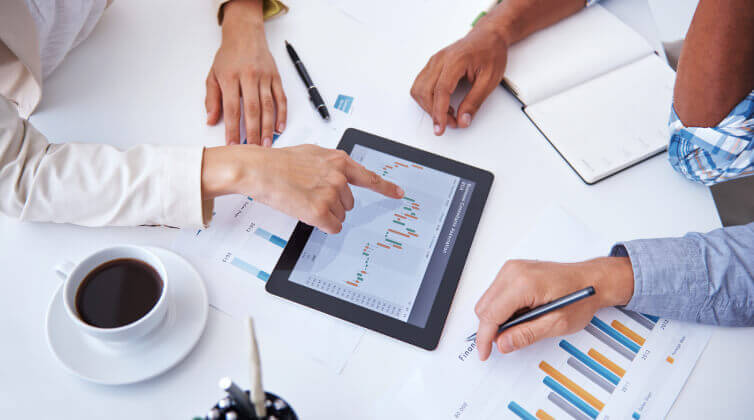 How using a TPM system helps
Pursuing trade promotion activities based on performance assumptions, instead of high-quality data, can result in losses. Effective trade promotion management can boost a company's bottom line by 10-15%, boosting topline sales, growing market share, and increasing net profit.
Effective trade promotion management systems provide a single, real-time source of visibility for a number of aspects including but not limited to:
Trade spend levels and control
Trading terms
Promotion ROI levels and performance to minimum ROI standards such as 20%, enabling promotion strategy adjustments and improving forecast accuracy to improve future spend. In short, the ability to plan promotions based on analytics rather than guesswork
Which promotions benefit the brand and which benefit the retailer, based on inputs around messaging and attributes such as support spend on catalog and above the line media
P&Ls and scorecards specific to brands and to retail customers and their metrics
Promotional calendars, enabling management of overlapping promotional events – products (yours and competitors), customers, geographies
Year-to-date and year-to-go forecasts
SKUs cannibalized by individual promotions
Promotional guardrails
The TPM single source of truth enables efficient organization and partner integration through standardized and tailored metrics and systemic information sharing.
A good TPM solution automates the process of planning, approving, and analyzing trade spend. It provides in-depth insight into the volume and profitability of trade promotions and aids in gathering real-time data to produce actionable information.
When considering a TPM solution, the following need to be taken into account:
Automated data analysis and reports
Contract management
Calendar promotion planning
Automated claims processing
Close deductions.
Match open deductions to claims
Managing complexity of different markets, manufacturers, and retailers, such as differing margin drivers, tailored P&L and scorecards
Dynamic scenario planning capabilities
Post event analytics for individual events that can be aggregated to the total level
In addition, the TPM system should integrate:
True baseline volume by channel and customer
True promotional uplifts as increments including promotion mechanics, pantry loading, forward buying, price elasticity, seasonality and pre and post promotion volume dips
'Store back' attributes from the point of purchase including product availability, in-store compliance, regional and geographic considerations and retailer feedback.
Delaying TPM implementation loses time and money
Ultimately, a TPM system enables better decision making around how and where to invest in promotions, and how much, by driving both promotional efficiency and effectiveness through visibility of promotional performance.
Delaying implementation of a TPM system means you may not only be losing money in overspend and lost productivity but hampering your future revenue and profit potential and relationships with retailers.
Exceedra's TPM software, which uses the manufacturer's ERP system and data and integrates past promotion performance, is an end-to-end solution covering the stages of pre and post evaluation, trade promotion planning and budgeting, predictive analytics, optimization guidelines, trade spend management, demand planning, and promotional execution. Companies using Exceedra's software have seen a 10-20% improvement in their trade spend ROI.
Click here to find out more about TPM system software or to schedule a demo.