The nutraceuticals category is becoming mainstream and as such is worthy of RGM and retail execution focus.
As nutraceuticals proliferate, here's how to leverage their growth at retail
Using food as medicine isn't new, with civilizations ranging from the Egyptians and Sumerians to Indians and Chinese employing food for medicinal purposes for thousands of years. But it's only really since the 1980s that 'nutraceuticals' – a term coined in 1989 by Stephen DeFelice, chairman of the Foundation of Innovation Medicine – have taken off in their modern form alongside the evolution of technology.
And they've continued to grow apace. Whilst definitions of category scope differ (we'll discuss that more in a minute), and thus the numbers vary, the scale of the category is impressive. In 2021 the global market for nutraceuticals was around USD $396 billion, expected to grow at 5+% CAGR from 2022-2030 with North America representing 38% of global sales. Another source cites the category at USD $454 billion in 2021 with an expected CAGR of 9% and an expected value of USD $753 billion by 2028.
At any rate, the category is large and some segments of it, such as functional foods and beverages, are growing exponentially whilst other segments such as supplements are merely growing steadily.
Here we're going to look at drivers of nutraceutical category growth, and opportunities for leveraging them tactically and in-store.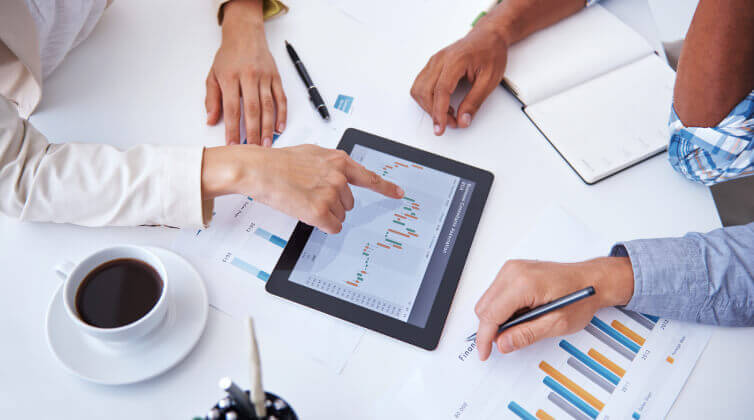 TRENDS DRIVING NUTRACEUTICALS GROWTH
Awareness and willingness for natural prevention, not just cure:
Growth of predictive and proactive health approaches
Shift to wellbeing – growing demand for products to improve overall health
Growing preference for natural remedies and an increase in use of dietary supplements, particularly among adolescents
Increasing consumer awareness regarding the use of prebiotics and probiotics as dietary supplements to maintain good health and to reduce the risk of multiple diseases
Pandemic-driven category growth and awareness including pantry loading of immune system-boosting products
Consumer willingness to spend on health and wellbeing. International Food Information Council (IFIC) research found that for almost two-thirds of American consumers, purchasing food and beverages is heavily influenced by healthfulness, resulting in preferences toward functional foods and beverages.
Changing demographics with active category needs:
Ageing population, or 'growing geriatric population' looking for health supplements. An increasing prevalence of chronic diseases, such as diabetes, cholesterol, and obesity in this population.
An increase in, and concerns associated with, metabolic syndrome (a cluster of conditions leading to cardiovascular disease and diabetes and increased risk of heart attack and stroke, typically involving high blood pressure, blood sugar and cholesterol levels and obesity). According to the National Cholesterol Education Program and International Diabetes Federation (IDF), more than 30% of the US population may have metabolic syndrome.
Demand from athletes in the sports, energy, and weight management segment (which had 32.7% share of total nutraceuticals in 2021) has driven an increase in sports involvement at the local, national, and international levels. The sports drink segment is forecasted to account for more than 30% of total sales by 2028.
Market changes:
Manufacturer innovation and category development through new product launches by the majors (Kelloggs, Agro Tech, Kraft Heinz, Nestle, Abbott, Pepsico, Herbalife, Amway, Danone, Nutramax, Zesty Paws, Hempflax, Charlotte's Web)
Rising medical services prices leading to consumers seeking natural alternatives.
It's not all sunshine and roses, however. There's a comparative lack of regulation as the category is classified as foods by the FDA. So, products cannot contain health claims. And the lack of strict regulation means that the category in some respects is still a little 'wild west', with many poor-quality cheap producers and counterfeits, particularly in supplements. Because the definition of nutraceutical lies in between food, food supplement, and pharmaceutical, the formal assessment of their potential in medicine is contradictory and not yet shared and accepted worldwide by the medical profession.
WHAT ARE NUTRACEUTICALS AND WHERE ARE THEY?
As foreshadowed, definitions of nutraceuticals category inclusions vary.
According to Wikipedia, nutraceuticals are "products derived from food sources that are purported to provide extra health benefits, in addition to the basic nutritional value found in foods. Depending on the jurisdiction, products may claim to prevent chronic diseases, improve health, delay the aging process, increase life expectancy, or support the structure or function of the body."
Some definitions are limited to functional foods and beverages, whilst others include supplements.
Functional foods and beverages include modified, fortified, enriched, and enhanced foods; medical foods, and foods for dietary use such as gluten or lactose free. Examples include functional teas that include bioactive compounds such as turmeric, black pepper, lemon, and ginger. Or functional beverages such as shakes, juices, coconut water. The easiest way to think of these is the original food 'plus' some health-giving compounds.
Nutraceutical supplements, whether in capsule, tablet, liquid, or powder form, differ from 'traditional' vitamins and supplements in that they have a clear source ingredient. Where it may not be clear the main source ingredients for vitamin C or D3, for instance, a nutraceutical will specify that it is curcumin (the active ingredient in turmeric), or fermented black garlic, or spinach, or beetroot, or ginseng. Even the old fashioned cod liver oil is a nutraceutical – it is clear from what and where its natural source originates.
For trade leverage and execution purposes, we have taken the broadest definition of the category. That is, functional foods, functional beverages, and supplements. This means that it is ranged at multiple locations in physical stores and on ecommerce provider websites.
For instance, functional foods may be oils, biscuits and bars, baby food, cereals, bread, dairy. Functional beverages such as energy and sports drinks may sit in the beverages aisle and chillers. Supplements would sit with vitamins and supplements in that category. There may be further functional foods and supplements in the pet category.
LEVERAGING THE NUTRACEUTICALS CATEGORY
There are a number of ways to leverage the category including revenue growth management (assortment, pricing, promotion, pack/price architecture), retail execution including shelf management and display, and trade promotion optimization.
We've already alluded to nutraceutical category location instore, and that there are multiple. This, along with the different category segments of functional foods, beverages and supplements, means there are opportunities to bundle across categories to create a 'solution'. For instance, you can increase average weight of purchase (AWOP) through creating a food + beverage + supplement bundle solution to prevent or treat a specific condition such as joint inflammation. Depending on the category segment's assortment, there may be enough products in, say, supplements to create a joint inflammation treatment bundle purely within supplements. These bundles would be promoted in the retailer's communications channels and ideally involve an off location display featuring the bundle, or at the least locating an off location display of supplements near or next to the relevant functional food or beverage. This should be supported with education at shelf/on webpage about optimal treatment for the condition.
Another means of increasing AWOP is through upsizing. You would have seen this in the vitamins and supplements category with the large packs of fish oil. Trading up to a larger pack size may be supported with a price promotion and additional visibility.
Along with upsizing, category spend can be increased through assortment and promoting the more premium versions of products rather than the private label or value versions. Well known and well-respected brands should shout loudly about their history and efficacy, within claimable bounds.
Basket penetration can be achieved through a number of means, typically involving promotion. Occasion based marketing, for instance, for the sports performance and weight management segments is an obvious example. Some lesser known SKUs and conditions may require price promotion with related off location display for visibility, but beyond achieving visibility with retailers, in general consumers are willing to pay more for the functional benefits so there's no particular need to discount nutraceutical products deeply or frequently. Keep the margin, since there's no need to discount turkeys in what is currently the Christmas of the nutraceuticals category.
In short, the nutraceuticals category is becoming mainstream and as such is worthy of RGM and retail execution focus.
To understand more about how to improve revenue growth management, retail execution and manage trade promotions in nutraceuticals and other categories, contact us today.